Performances, dinner, leadership awards—awesomeness!
Please click on the SIGN UP NOW! button here to RSVP for dinner.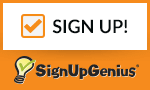 We need people to help set up before and clean up afterwards. If you are able to help, please contact Cristina at ningloria@hotmail.com.
We are re-instituting the Dr. King Awards this year at King Middle School. We are so excited and proud of the students we nominated, and we know you will be too. Students were nominated for their hard work in six categories:
Striving for Academic Excellence
Respect for Self and Others
Community Action
Equality
Leadership Based on Democratic Principles
Nonviolence
It was very hard to select students for these categories because so many of them deserve the recognition for their hard work. So, the students who are receiving the awards are really representing all of the awesome students at King who work hard.
We hope you will come join our celebration of these students and all of our wonderful students, along with celebrating African American History Month with the After School Programs awesome dancers. Join us for dinner on Thursday at 6:00 pm in the Dining Commons and the award ceremony at 7:15 in the Auditorium.  Dinner is a potluck, so bring a salad or side dish to share.